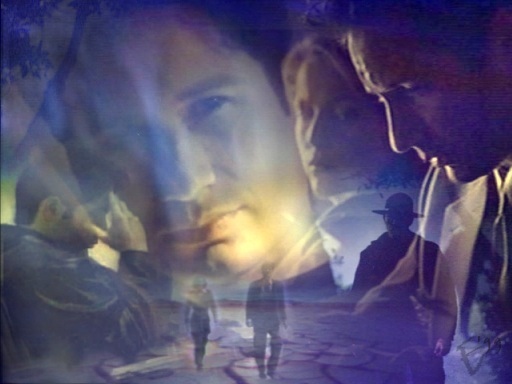 Collage Courtesy of The Erin
Looking for news, pictures,other goodies.... Check out these XF-Sites, they have everything the X-Phile's heart desires:

Everything X-Files...
Haven is changing right now - the forums are up, though!
The Erin has created wonderful collages, manipulated pics and wallpapers, which you can find along with episode pics and her very own fanfic on this great page!
Everything Gillian:
... check out the great re-vamped site!
Everything David:
...by the wonderful Gertie... ALL about David, tons of pics, updated daily...
... Heidi has collected lots of stuff about David...